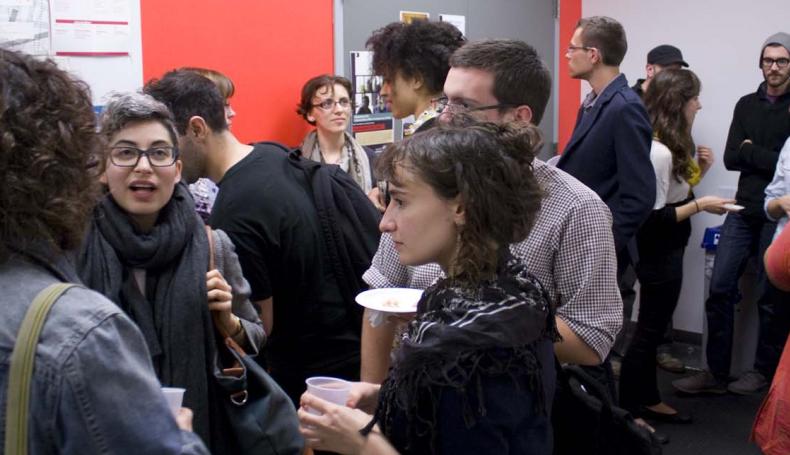 MA Museum & Exhibition Studies (University of Illinois at Chicago)
MUSE Publication: Call for Submissions 2016
Recognizing the need for reimagining and critically transforming museums and our cultural work within their spaces, the Museum and Exhibition (MUSE) Studies Publication (Title TBA) invites you to submit art, essays, creative writing, interviews, poetry, love letters and any other creative form analyzing, critiquing, and space making for new thinking about museums and exhibitions.
Possible topics include:
·         Centering Justice in Museums
·         Radical Archives and Collections Practices
·         Queer of Color Critique and Exhibiting Performance
·         Trauma and Healing as Aims of Museums and Exhibitions
·         Labor and Cultural Institutions
·         Privatization and Public Museums
·         Museums, Real Estate, and Gentrifying Cities
·         Decolonizing Museums and Collections
·         Disability Studies and the Arts/Culture/Exhibitions
·         Insurgent Research as Visitor Studies
Produced and edited by University of Illinois at Chicago Museum and Exhibition Studies graduate students and published by Chicago-based StepSister Press, the MUSE Publication strives to create a space for challenging, critiquing, and providing alternative modes of thinking and production within and without museums.
http://artandarthistory.uic.edu/ma-muse
Firsts and Beginnings are starts and pathways elsewhere, evidence of divergences, and reminders that there are always other possibilities. This is the first issue of the MUSE Publication, created by the first Museum and Exhibition Studies program focused on social justice in Chicago, a city with a rich history of organizing.
Responding to the urgencies of the moment and our desires to foster justice through our work within and outside of museums, this publication invites you to explore the theme of -- "Inaugurations" -- by telling us about your firsts, endings as beginnings, resistances leading to sparks, and more:
·         The first time I realized...I felt uncomfortable in a museum
·         The first time...I was kicked out of a gallery
·         A first...date at an exhibition closing
·         My first...collection/exhibition/museum job/intern/volunteer opportunity
·         The last time I read a label... was the first time I tore it down…
·         Realizing my dragkingqueen dreams when I read about "disidentifications"
·         ...and other fruitful, founding, final, first experiences, and the possibilities they've incited
Submission Guidelines
Deadline: Monday, February 1, 2016 11:59pm (CT)
Submit here: https://musepublication.submittable.com/submit
You will need to create an account. The online system will guide you through the steps to upload your submission.
With your submission please provide:
- Contact Information (Name, address, email)
- Biographical Statement of 50 - 75 words
- Writing: manuscripts of up to 2,500 words as doc, docx, or rtf files
- Visuals: high-resolution B/W - C images of original artwork as jpg, gif, tiff, or png files
All submissions will be acknowledged by email. Inquiries are welcome; please email Sarita Hernandez, Publication Coordinator, at  Questo indirizzo email è protetto dagli spambots. È necessario abilitare JavaScript per vederlo..