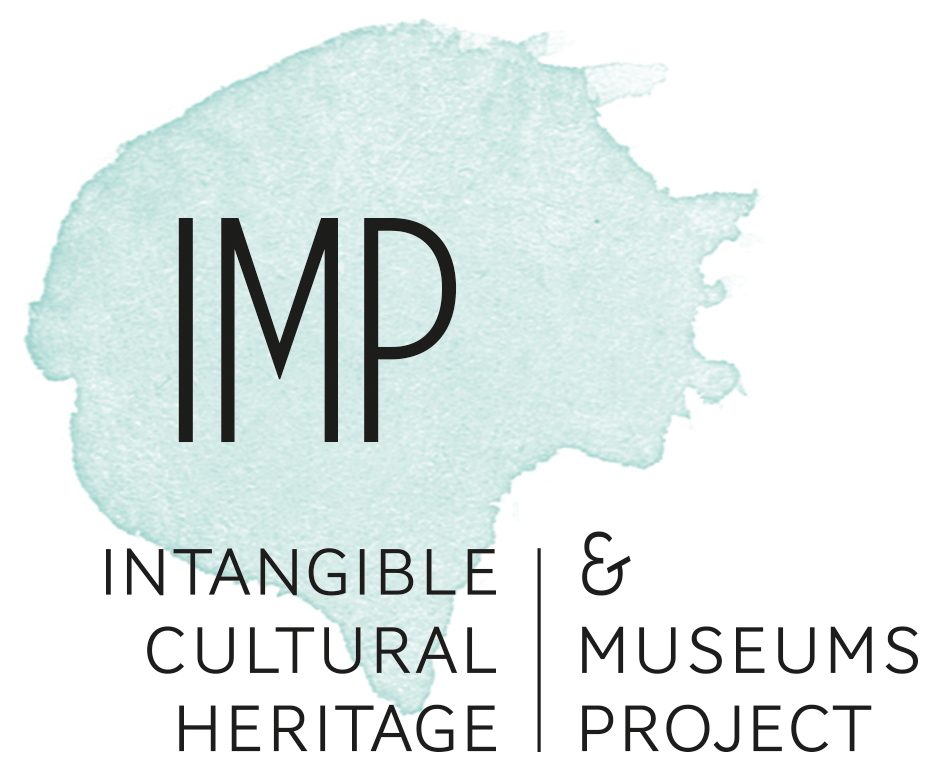 Project announcement: The Intangible Cultural Heritage & Museums Project
Call for museums !
Where do intangible cultural heritage (ICH) and museums meet? How can museums implement ICH in their policies and current day actions? These key questions drive the Intangible Cultural Heritage & Museums Project: IMP!
IMP is set out as a series of five seminars taking place consecutively in The Netherlands (November 2017), Italy (February 2018), Switzerland (September 2018), France (February 2019) and Belgium (May 2019).
Participants will get acquainted with the ins and outs of the Unesco 2003 Convention for the safeguarding of the Intangible Cultural Heritage and will share inspiring examples, reflections and experiences on how to safeguard ICH in museums. They will work together towards the compilation of an inspirational and practical toolbox. This hands-on toolbox aims to inspire and coach museum professionals in their efforts and actions for safeguarding intangible cultural heritage and for supporting the multiple stakeholders involved.
SAVE THE DATE
The first in this series of five seminars takes place atRotterdam Museum on November 7 and 8, 2017 and will take a closer look into how the paradigm of Intangible Cultural Heritage, as put forth in the UNESCO 2003 Convention, can help museums tackle challenges related to the current day (super)diverse society and the rich diversity of ICH practices present there.
CALL FOR MUSEUMS
Do you want to share your inspiring experience, example or (concrete) plan for a project on intangible cultural heritage, with museums from The Netherlands, Italy, Switzerland, France and Belgium? Send an e-mail to ///// and we will provide you information on the subscription modalities!
-----------
Want to stay informed about upcoming and past conferences? Send your contacts to ///// and you will be the first to learn about the launch of the project website this September!
-----------
The Intangible Cultural Heritage and Museums Project is made possible by the support of the Creative Europe Programme of the European Union, that of the Flemish Government and the Swiss Federal Office of Culture.
  archive DOWNLOAD GUIDELINE AND OTHERS (8.03 MB)
Partners
KIEN - Kenniscentrum Immaterieel Erfgoed Nederland
CFPCI - Centre français du patrimoine cultural immatériel
SIMBDEA - Società italiana per la museografia e I beni demoetnoantropologici
Associated partners
NEMO - Network of European Museum Organisations